Hey, Sir here, coming at you with the very first news post on the new shiny website, and, technically the first SSF2 Dev Blog!
With the upcoming release of a groundbreaking new update for SSF2 comes the need for a top-down thought process. Some critical thinking brought us to one of McLeodGaming's biggest issues… The old website.
The old website created the need for a couple of separate stops for all of your SSF2-related needs. Wiki pages, forum threads, the Dojo!!, and many other websites are all common destinations for our fans, and it shouldn't have to be that way. Sharing SSF2 with your friends wasn't innovative and involved having to figure out how to pronounce "McLeodGaming" (which is Mick-Loud-Gaming if you were wondering). Websites are also able to steal a game we're making for free, and buy domains to host it with tons of malicious ads to make money… and they're being ranked higher than us in Google search results for it, putting our fans at risk. Not cool. But don't worry – we've found a solution to all of the above.
Welcome to the new McLeodGaming.com everyone! It's been re-designed for a more modern look, and a more user-friendly experience. My favorite part? If you're on mobile, you'll notice it's finally optimized for all devices, no matter the size! A vast amount of thought has also been put into improving the new site's SEO (Search Engine Optimization), which equates to how high up out site appears in Google search results. Now when you search for "SSF2", "Smash Flash 2", or something similar, Our site will be first, instead of those other nasty ones.
While I'm not announcing any new SSF2 news in this post (think of this as a prequel),  I can let you know that the rest of the SSF2 developers will be posting Developer Blogs every Friday going forward – and I've seen the schedule; things are going to get REALLY interesting as time goes on!
Now that we're live, I want to hear all of your opinions on the new look and feel. I'll be setting up a forum post to allow all of you to voice your thoughts and feelings. Your feedback will really help, because over the next few weeks, I'll be updating this site with even more features and content. Your feedback will be what helps mold the future of this site, because y'all are the ones who actually use it!
(You can post your thoughts on the forum here)
Now, if you're still reading and interested, I thought a little behind the scenes of this new site would be cool to have available. So, as I was developing the site over the last month and a half, I took some screenshots along the way. I'll explain each one individually below. Here's our first mockup:

Oh boy, well... ugh.
Yeah, this isn't exactly pretty. It was an idea that I had early on that played with the idea of a design that followed the line pattern of the current MG logo. It… didn't work out, and was very quickly canned.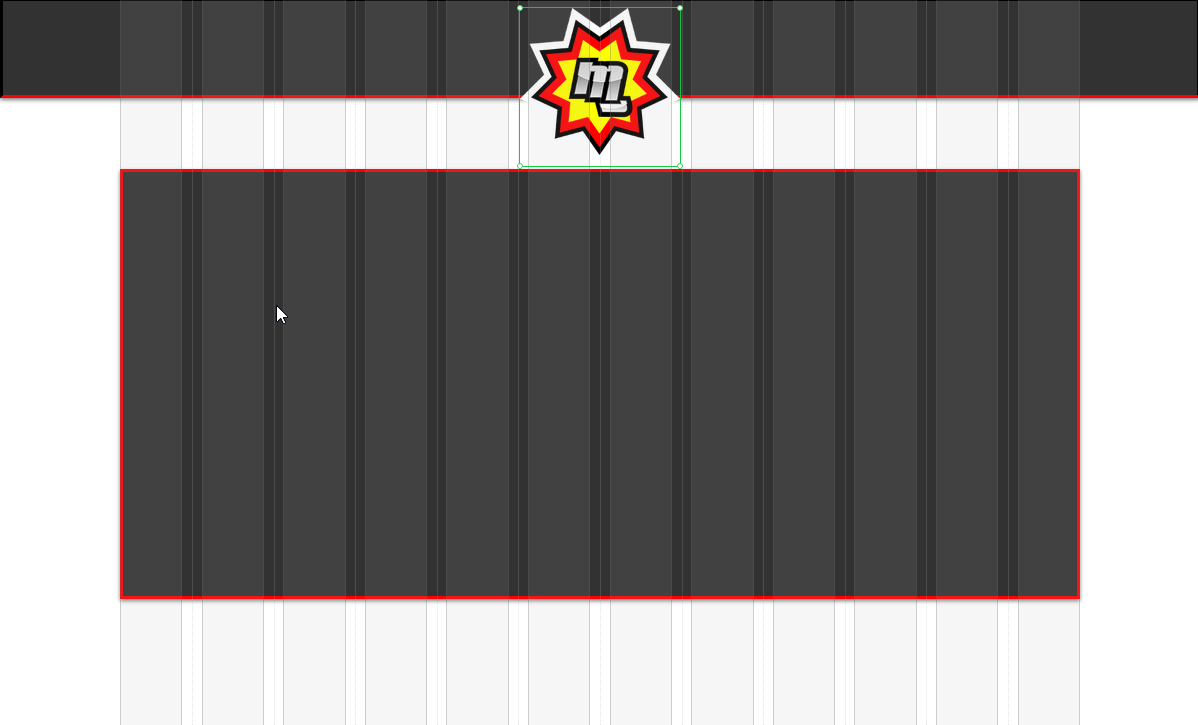 Better, but still ehh.
Here was version 2 & 2.5. Similar to the last design, yes, but the huge menu buttons didn't feel quite right. Plus the the entire header was way too big. At this point, nothing was remotely responsive. Version 2.5 gave up with the massive border design, and went for a more "modern, thin and simple" design.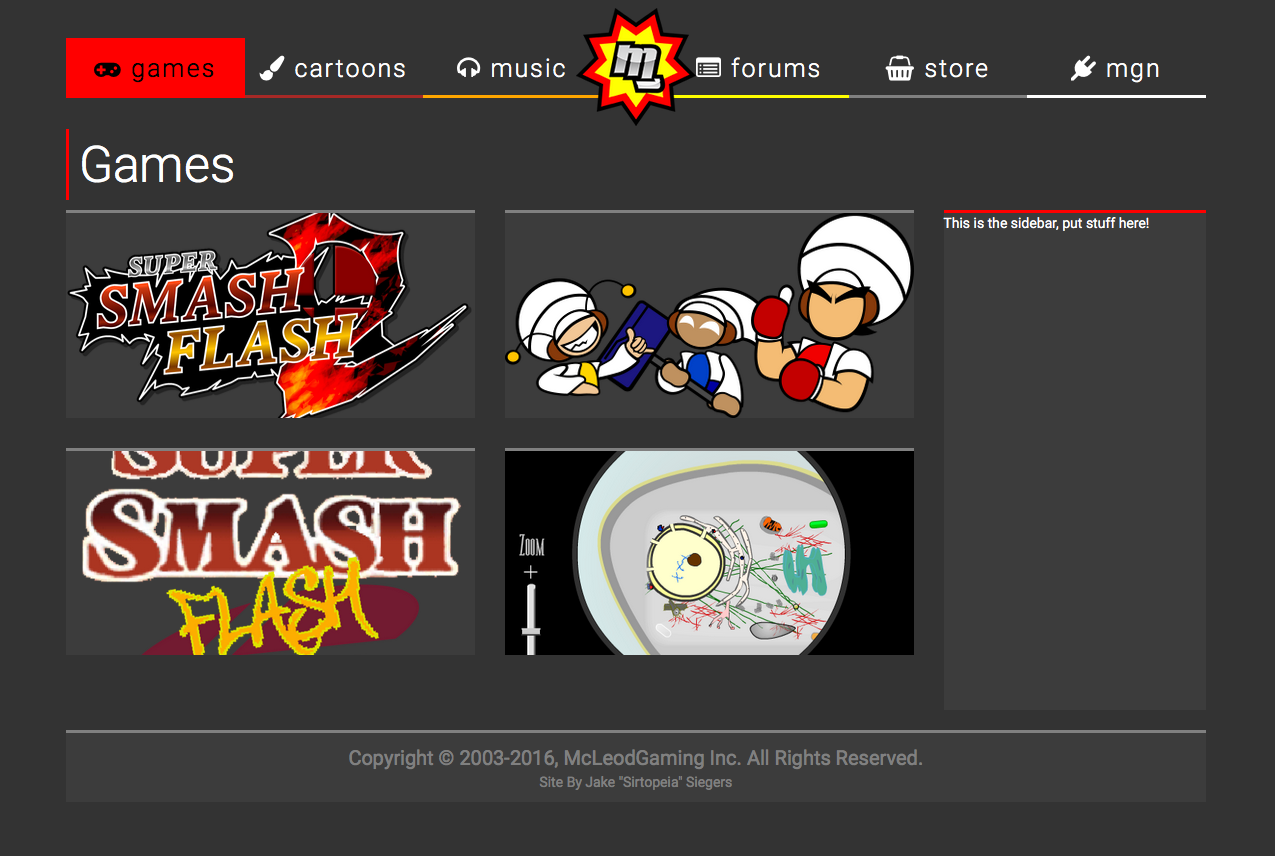 version 3.0
Version 3 of the design was a significant improvement on the site, and we all felt it was perfect for new MG. Minor menu and layout adjustments went on, but this design is what will power MG for the years to come. We feel it's a clean and simple design that will look great on a multitude of devices and browsers. And, remember that word I used a second ago, "responsive?" I want you to try this right now. Take your window, and make it smaller. Watch how the layout changes from computer to tablet to phone. Isn't that cool?
Right now this design only applies to the main site… but we're working on bringing the new design to MGN as we speak. More news on that in a later dev blog… and some additional information that I know you guys will go nuts over.
Well, I hope you enjoyed our little trip into web development and design. If you want more details on how I made this site, feel free to contact me using the link on the bottom of this site, or find me on the forums/slack chat. I'd be glad to share my wisdom. That's all I have for now, more Dev Blog-y goodness is on its way next week courtesy of a brand new team member, hype!
TL;DR: Sir rules! He re-made the McLeodGaming homepage, and there's a hidden sneak peek to next week's blog somewhere in this article.