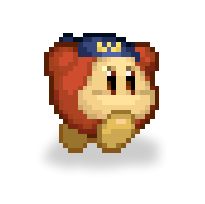 It's King Dedede's most loyal warrior, Bandana Dee. While he's been seen wielding a spear before, he makes his Assist Trophy appearance with nothing but his stubby arms, stubby feet, and raw determination!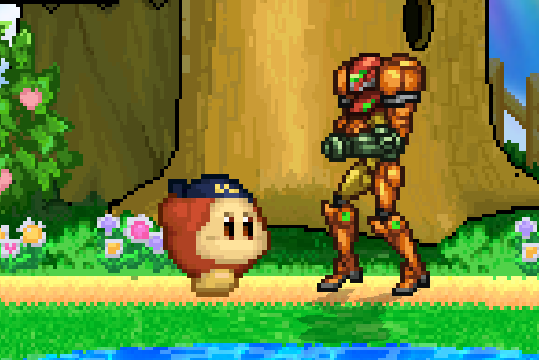 He just sort of wanders around the stage.
The main weapon of an average Waddle Dee is its body. If you get too close and touch it…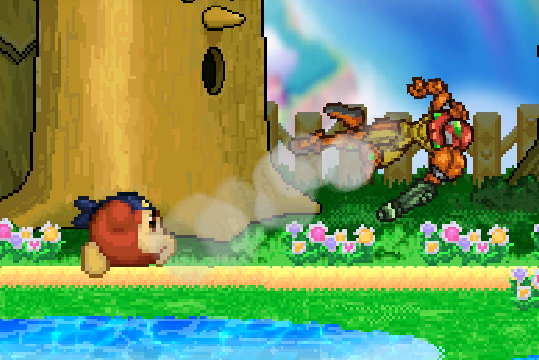 You'll get hurt!...a little.
You see, Waddle Dees aren't the strongest of King Dedede's forces, and Bandana Dee, despite lots of training and endurance, is no exception. In fact, when Bandana Dee appears on the battlefield it's usually him who ends up on the receiving end of attacks.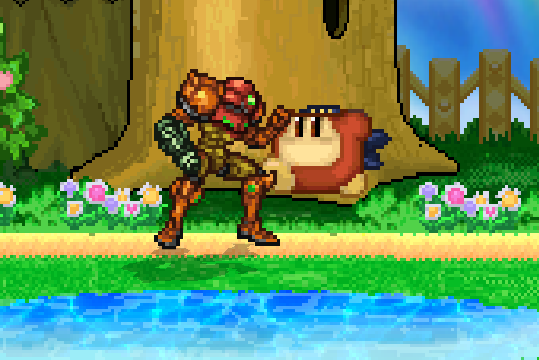 You can hurt him more than he can hurt you.
Even if Bandana Dee isn't too strong without his spear, he still tries very hard to be the best fighter he can be. If opponents aren't careful, the little guy might even be able to seriously hurt them!