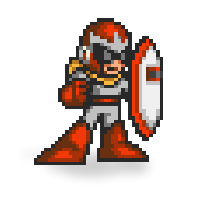 The first Robot Master ever made, Proto Man, comes to the rescue with his mega buster and trademark visor in tow!
He even has his classic whistling tune!
Proto Man will move around the stage, shooting his opponents with his buster.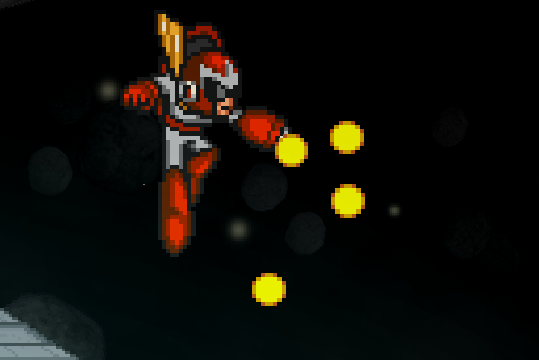 He can fire a barrage of smaller shots...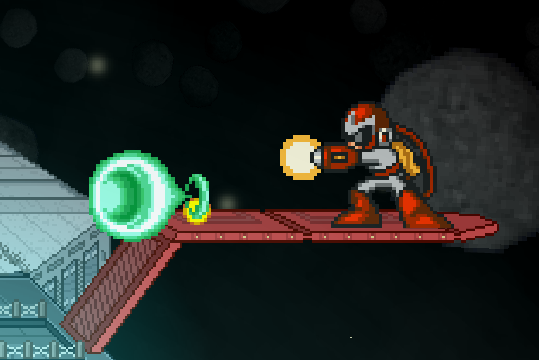 ...and charged shots, too!
True to the games, too, his shield will reflect projectiles. Think twice before fighting with long-range weapons when he's around.