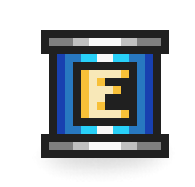 This is the Energy Tank, or E-Tank for short. Mega Man fans should probably be very familiar with it.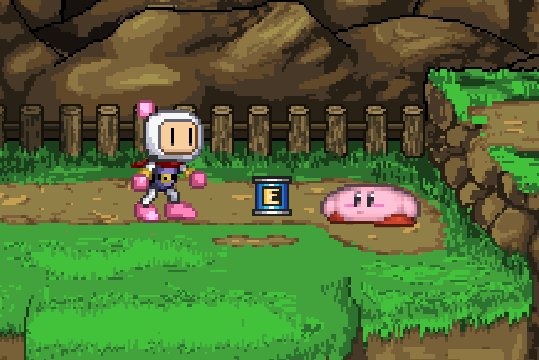 Looks... tasty?
E-Tanks are the most powerful healing items in Super Smash Flash 2. If you see one, grab it as soon as possible – it heals your percentage completely, no matter how high it is!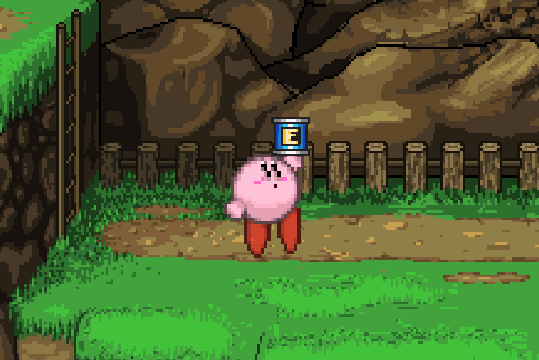 What's in this thing, anyway? Oil?
While you're moving, you won't use the E-Tank. Come to a complete stop in order to activate it.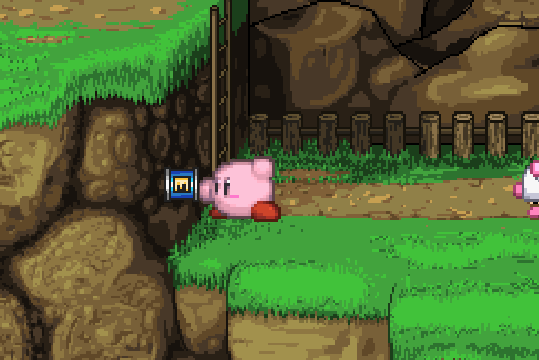 Hmm... would this be a safe spot to use this?
But beware… This will leave you helpless until you're completely healed, and therefore you will be vulnerable to any attacks that your opponents may throw your way. Grab it and stop somewhere safe or else it won't do much good.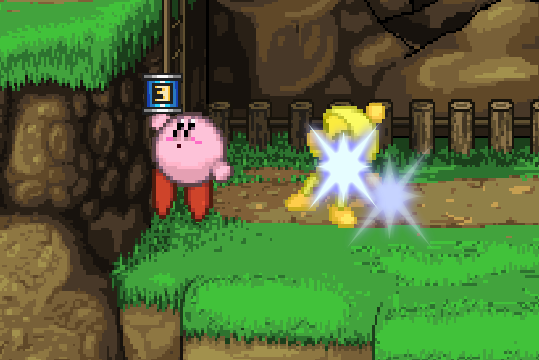 Healing a little bit won't stop this from hurting, Kirby.