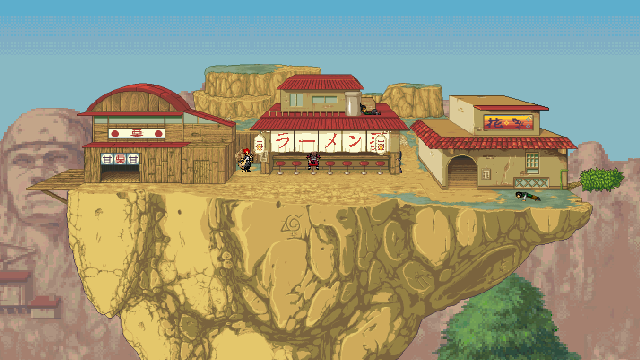 This place first appeared in the Naruto manga. And look! It's now found its way into Super Smash Flash!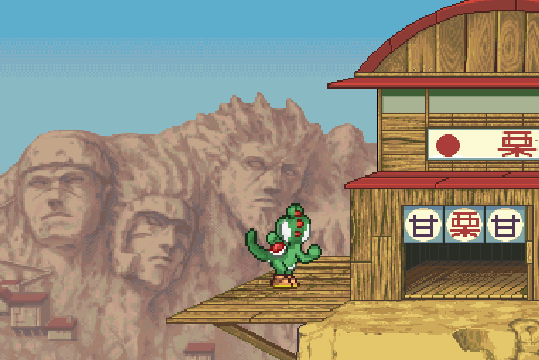 There's so much to look at.
The stage is very large. This makes it easy to escape your enemies when you get into a tough situation.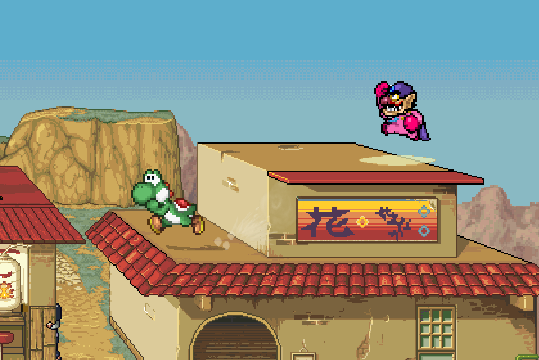 Run, Yoshi! Run!
Looks like a bunch of Naruto's friends have come to watch the fight as well!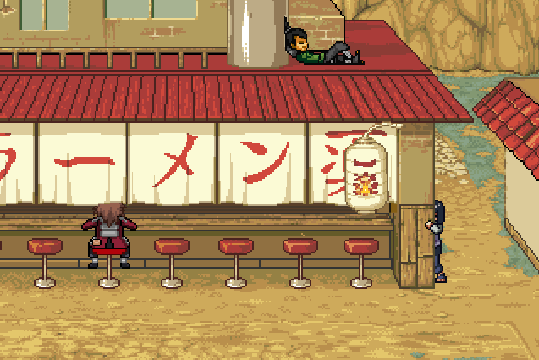 Familiar faces show up all around the stage.
Don't worry, though. They won't interfere with the actual gameplay.