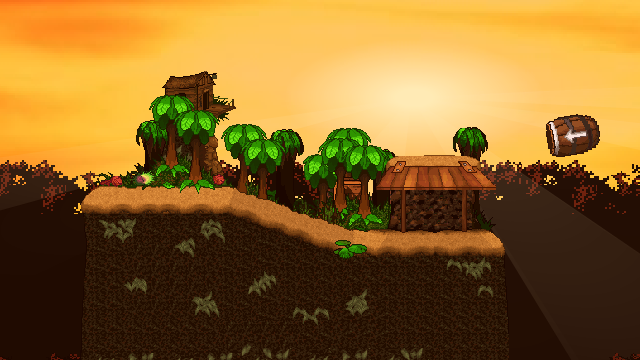 This peaceful area of the Kongo Jungle is where Donkey Kong and his family live, and where his adventure first began. The stage is simple and straightforward, as a first level should be.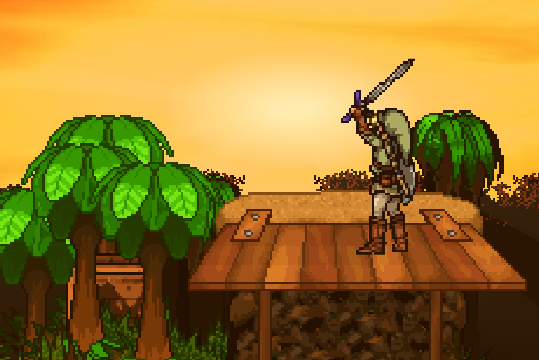 Looks pretty nice, too.
While gazing upon the jungle scenery, be sure to take note of the Barrel Cannon. This barrel rotates slowly around the stage, and if you touch it, you'll go right in.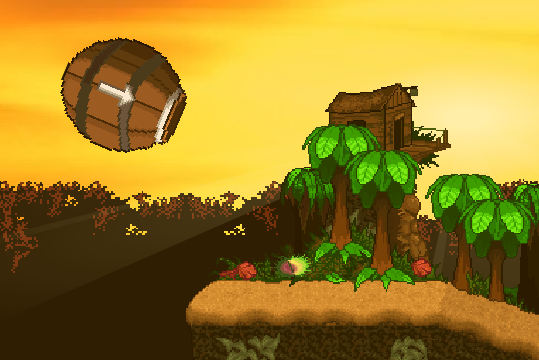 Once inside, press the attack button to launch.
The cannon is set up to launch players back towards the stage. This can help your recovery, but wise opponents can predict where you'll end up and attack.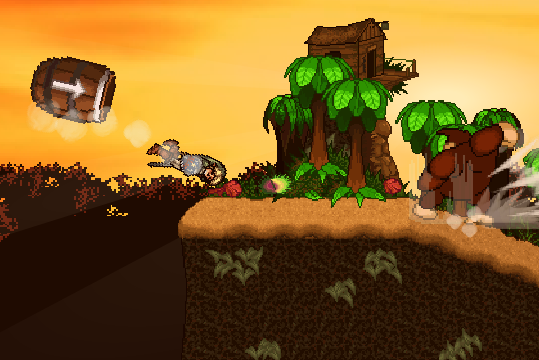 I fired at the wrong time again...