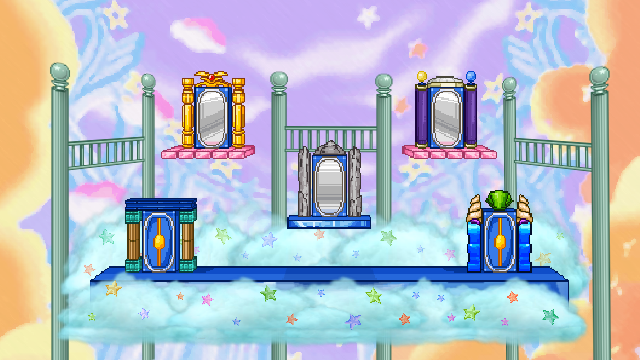 Mirror Chamber is located in the Rainbow Route. It serves as the main hub of the game "Kirby and the Amazing Mirror". The stage is pretty simple, with a flat platform acting as the stage base and three platforms flying over it.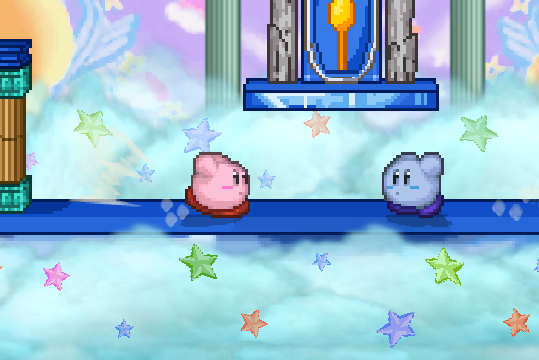 The basic layout makes it perfect for grand fights!
This stage also has a special feature. The mirrors scattered around periodically open.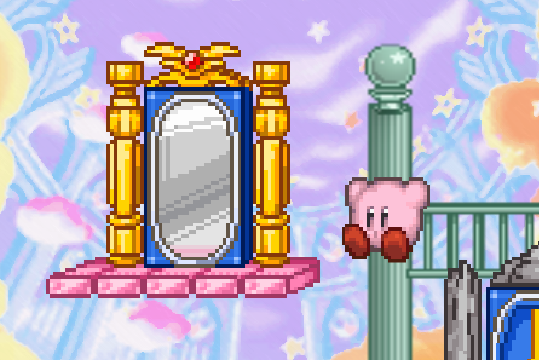 ...is that it?
Be cautious. If you get too close, a mirror will catch you. Any character walking over one will be drawn into it.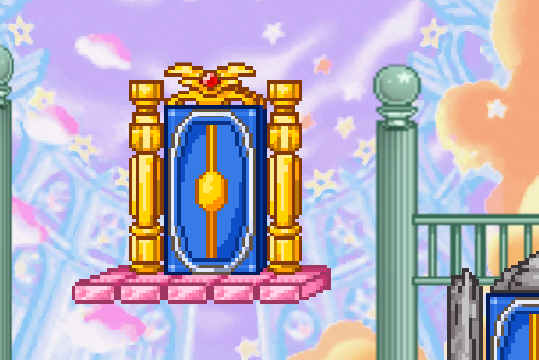 I'm trapped!
If you get sucked in, you will be teleported to the very top of the stage.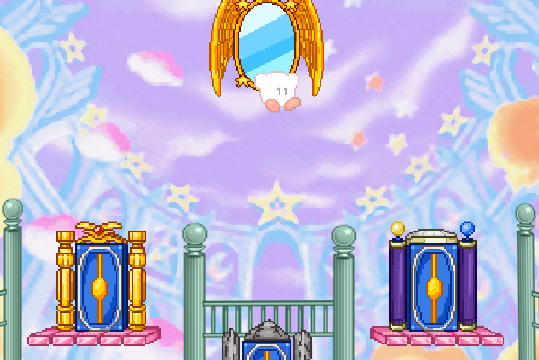 All the way up here?? I'm getting vertigo...
Mirrors alter the flow of the battle, so be sure to watch for them when they appear.