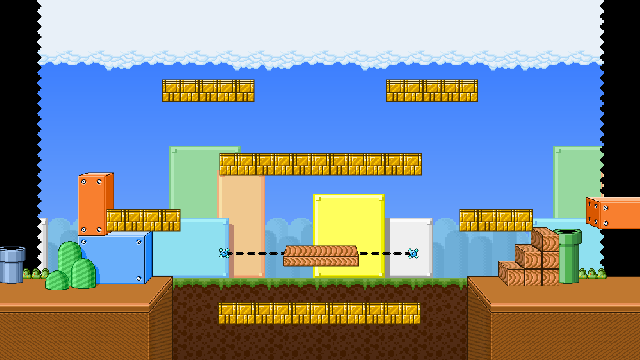 Mushroom Kingdom III takes its name and inspiration from the setting of most of the games in the Mario series.
Many of the characteristics of this stage should feel familiar to those of you who have played these games.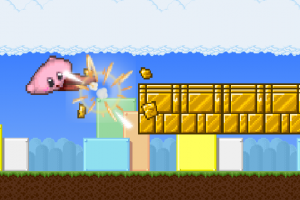 As you might expect, the golden blocks are all breakable
In the middle of the stage there's a unique kind of platform. It will move back and forth, but only when someone is standing on it.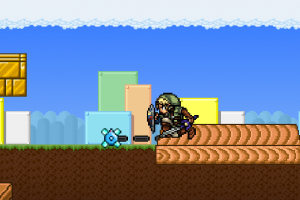 Onward!
Occasionally, a P-Switch will appear on either side of the stage. This blue switch is famous in the Mario series. When hit, it's always known to create some sort of ruckus.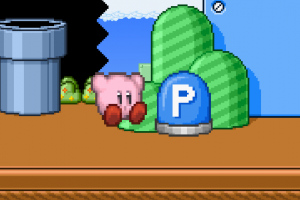 Maybe I'll just give it a little tap...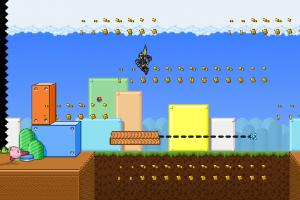 Whoops...
BOOM! All the blocks on the stage are destroyed at once!
It can be quite the struggle to find somewhere to go when this happens. Find a safe surface and stand your ground!