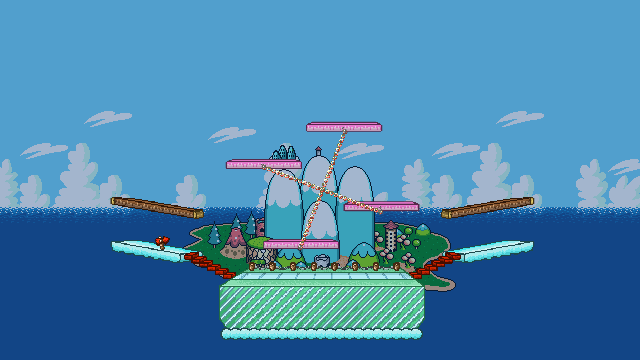 Home of the Yoshis, this peculiar version of the island is based on Super Mario World 2: Yoshi's Island. This stage's main feature is a set of four platforms rotating in a circle.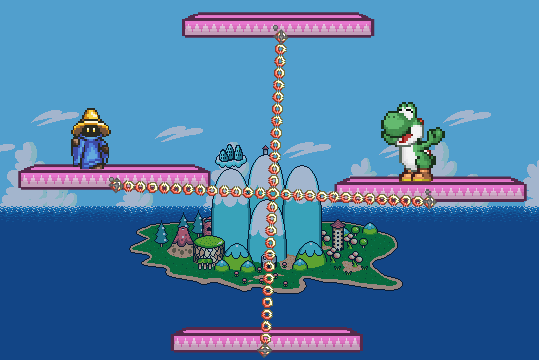 Thick outlines and pastel colors. It almost seems like a children storybook.
Sometimes, Goonies fly by for you to step on.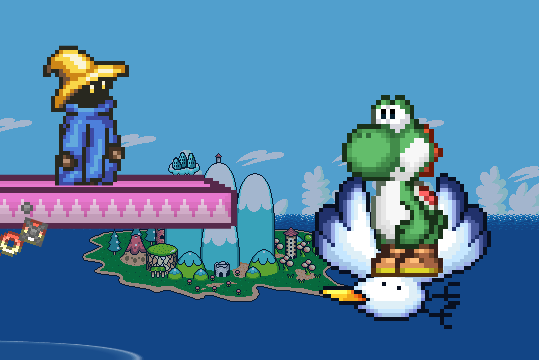 Hop! Hop! Goonies Lift!
There are also winged clouds, which drops items when attacked.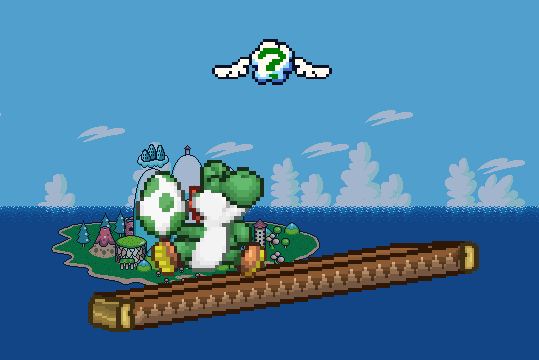 Aim... and launch!
Full of life and happiness, Yoshi's Island is a quite nice place!