This just in – we're revealing the name of our new platform fighter! Get ready to duke it out in Fraymakers, coming to Kickstarter next month!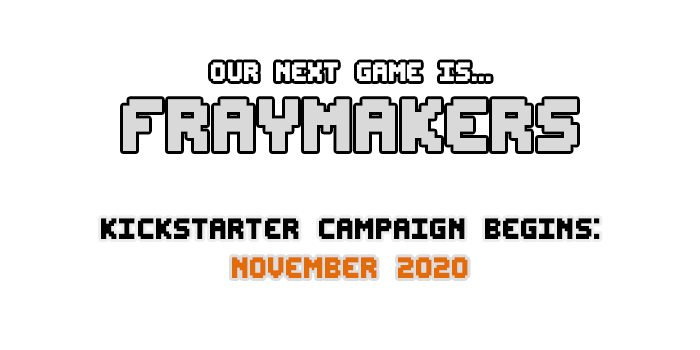 What kind of game is Fraymakers, you ask? All we'll say for now is that it runs in our own brand new custom engine at a glorious 60 frames per second. We're not quite ready to spoil the rest just yet, but make sure to stick with us for more info soon, including the official Kickstarter launch date!
Want to make sure you don't miss any Fraymakers info? Head over to its mailing list site to subscribe to news updates:
https://next.mcleodgaming.com/
Talk to you soon!