We've noticed things with SSF2's online mode have been a bit rough at the start, but we've been working on it! We think we found a workaround on MGN that should improve stability today. Things aren't quite running full speed yet but we're working on optimizing it as much as possible to maximize performance.
We'll keep you posted on when that work is done!
SSF2 v1.2 Launch + New Website!
SSF2 Beta v1.2 has just launched today, along with a new dedicated website!
https://www.supersmashflash.com/play/ssf2/
This website will be the new permanent home for all things Super Smash Flash. While SSF2 will still be available on MG to play and download for some time to come, the goal is to gradually transition SSF2 content over the new site so fans can get the devs' undivided attention. Over time MG will become more of a hub as we begin to expand, but you'll still be able to find SSF2 here for the foreseeable future.
Anyway, now for brief highlights from v.1.2:
Simon, Krystal, Rayman, Ryu, Lucario, and Waluigi added as playable characters
Kirby, Ness, and Sora have been fully resprited
Re-introduced the Smash Ball
Over 150 true palette swap costumes added
Revamped Menu UI
Blood Sword, Poison Bomb, Screw Attack, and Trophy Stand items added
Projectile priority/clank issues have been addressed
Miscellaneous bug fixes and balancing
Lots more! (Click here for the full changelog)
Please note as we mentioned in our last post there will still be a small handful of final smashes missing from this patch. But in case you missed the news, starting in March you'll be getting updates every 2 months with our new Rotation Release Cycle! So fear not, with regular updates we'll be able to address those concerns in no time (with a few surprises along the way!)
Introducing MG Insiders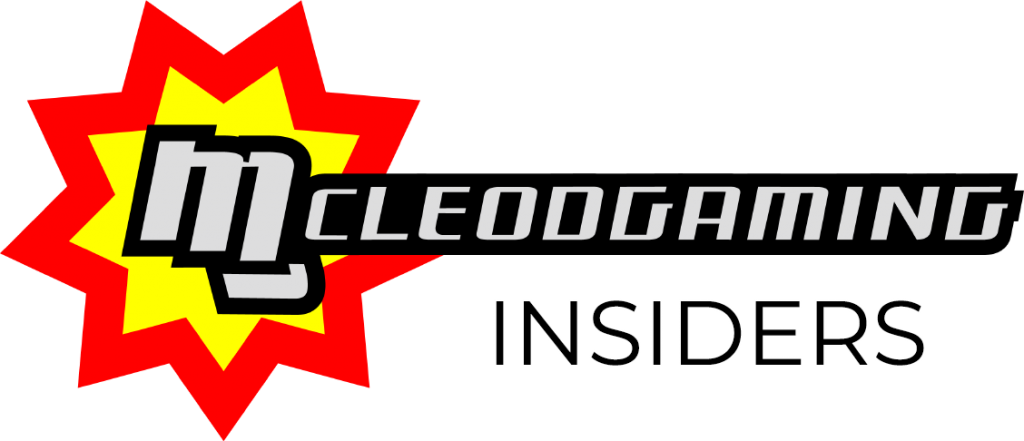 Also with this release comes the debut of McLeodGaming Insiders (or "MG Insiders" for short), our new mailing list dedicated to all things MG! From this free email subscription you'll be able to read special MG announcements right in your inbox, in addition to getting exclusive inside information about things before the general public.
To kick off the commencement of MG Insiders, we're running a special promotion where subscribers will receive access to SSF2 patches a day before the general public for a limited time! If you're interested, go ahead and follow the link below to sign-up!
https://mgn.mcleodgaming.com/insiders
Also, a bonus video. Here's every Final Smash in the new update!
Did you hear the news first from ZeRo? It's true!
---
That's right, Super Smash Flash 2 Beta v1.2 is coming your way next week on February 14th!
But that's not all, along with it comes a new release strategy for 2020 dubbed the "Rotation Release Cycle". This year we're planning to release an update to SSF2 every 2 months, starting this March!
Rotation Release Cycle? Why?
Long story short, it has been far too long since the last update. We want 2020 to be a big year for SSF2 development, so we're trying something new to kick things into gear. Typically we like to wait until everything is "perfect" before releasing updates, but we realized that in doing so that the time between releases was becoming excessively long. There is already plenty of footage of v1.2 in the wild, whether it be from our livestreams at Super Smash Con or from our fellow content creators. So we thought it was time to change things up a bit and let you, the fans, enjoy our new content as it becomes playable.
So this February patch is being considered a bonus update as we begin this new release cycle. In other words, you're getting v1.2 early! Of course this means there might be a few pieces of content missing or in need of some polish. But don't worry, our goal is to roll select content out to you as it becomes playable rather than waiting until everything is 100%. If any unfinished content just misses the March patch, you bet it will be ready by May! You can also expect other new content to trickle in with each patch release to keep things fresh all year-round.
As for versioning, we will be sticking with v1.2.x until such a time we feel there is enough of a major change to constitute a version bump. So expect the March patch to be v1.2.1, May patch to be v1.2.2, etc. unless we say otherwise at the time of each release.
Wait, so are Final Smashes back?
Yes they are! (Well, mostly!) There will be some characters in need of additional polish, as well as a small handful final smashes that are still disabled. But the vast majority of the cast has them ready to go, and we thought there was no point in waiting any further to release the others. You can expect us to wrap up the remaining few over the next patch or two.
MGN Downtime
In order to get SSF2's online services ready for the new patch, MGN will be offline on February 13th starting at approximately 5PM ET. Services will be restored upon the release of the new patch.
What's this about a Twitter Giveaway?
Professional smasher and content creator ZeRo has been creating SSF2 videos over the past few weeks, and we had him recently announce the new release date for v1.2. So in order to celebrate, we're running a giveaway for an Amazon Gift Card plus copies of Yeah Jam Fury: UME on Twitter! All you have to do is follow us and re-tweet this post below:
https://twitter.com/McLeodGaming/status/1225793995202105345
One lucky randomly selected winner will get a $50 Amazon Gift Card and a free Steam key for Yeah Jam Fury: UME, while 5 additional randomly selected winners will also get YJF Steam Keys.
We hope you're excited as we are for this next update!
ZeRo's got the official scoop on what you've all been waiting for…
To celebrate the release date, we're running a giveaway for an Amazon Gift Card plus copies of Yeah Jam Fury: UME on Twitter! All you have to do is re-tweet the above post! (Direct link)
Giveaway Terms and Conditions-
One randomly selected Twitter user who follows us and re-tweets the above tweet will receive a $50 Amazon Gift Card and one free Steam key for Yeah Jam Fury: U, Me, Everybody!
Five additional randomly selected Twitter accounts who follow us and re-tweet this post will receive one Steam key each for Yeah Jam Fury: U, Me, Everybody!
Winners will be announced at the time of the release of v1.2 (so get in while you can!)
We're celebrating the two-year mango-versary of Yeah Jam Fury: U, Me, Everybody! with another hefty discount! If you still don't own a copy yet, now is an opportune time to hop onboard!
http://store.steampowered.com/app/633930/Yeah_Jam_Fury_U_Me_Everybody/
And that's not all – we've also updated the local multiplayer support for better compatibility with Steam's new feature called Remote Play Together. In case you're not familiar, Remote Play Together allows you to play local co-op games with friends over the internet. So we took the opportunity to implement a second multiplayer setting called "Pick Up" mode. Our existing "Three Player" mode required that you have three participants, since each slot was locked to a particular character. However in Pick Up mode you only need at least two players to get your multiplayer fix (you can have up to 9 total if you have 8 gamepads + 1 keyboard!)
The way Pick Up mode works in Yeah Jam Fury is that only one player has control over all three characters at a time. But an inactive can forcefully swap in a character to fully take over! This allows you to not only involve more players, but also makes those trickier levels easier to hand off to a more capable player. Additionally the first player to press an input during a level will start with control by default, so you don't have to worry about player 1 getting stuck if you're playing a single-character challenge!
So how about it? Grab a friend today and go fight for that mango to earn your crown!
Older posts