That's right folks, Fraymakers, our brand new platform fighter, has arrived on Kickstarter!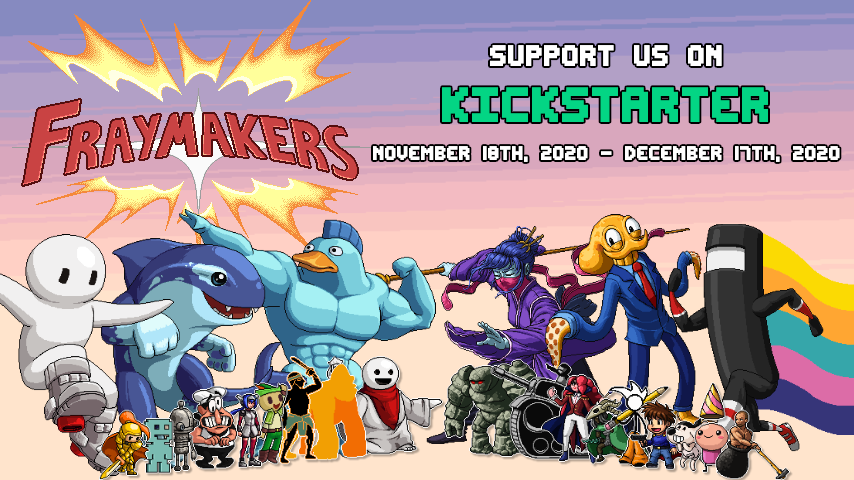 Head over to the campaign to check it out:
https://www.kickstarter.com/projects/mcleodgaming/fraymakers-the-infinitely-replayable-indie-platform-fighter
We've spent thousands upon thousands of hours behind the scenes over the past 2+ years in order to present to you what we've created. We hope you'll agree that Fraymakers is truly worthy of being McLeodGaming's next flagship game. But we'll need your help in order to make it a reality, and that's where you come in. The first 48 hours are crucial to the success of a crowd-funding campaign, so if you want to help us pave the way to a post-Flash future for McLeodGaming and participate in bringing Fraymakers to life, please back this project! The more backers we get at the start of the campaign, the better our momentum will be, and the better our chances to get featured by Kickstarter are.
Already backed, or not in a position where you can? You can help this project spread across the internet if you share the link to the Kickstarter campaign with as many people as possible! This is just as important as backing the project, and you would be helping us out tremendously. That's friends, that's family, that's that person you're mutuals with but have been too afraid to talk to on Twitter, that's all of the Discord servers that you're allowed to share links in… please – as far and as wide as you can go! Another way you can help us out is by adding Fraymakers to your Steam wishlist! Head over to our Steam page and hit the "Add to your wishlist" button:
©2020 Valve Corporation. Steam and the Steam logo are trademarks and/or registered trademarks of Valve Corporation in the U.S. and/or other countries.
So what is Fraymakers exactly? The word is finally out – it's a fully modular, full-featured platform fighter featuring a crossover main cast from indie classics including BIT.TRIP, Downwell, Rivals of Aether, Slay the Spire, Octodad: Dadliest Catch, and Slap City! We've also added a massive selection of assist characters from a broad selection of other indie titles (far too many to list here!).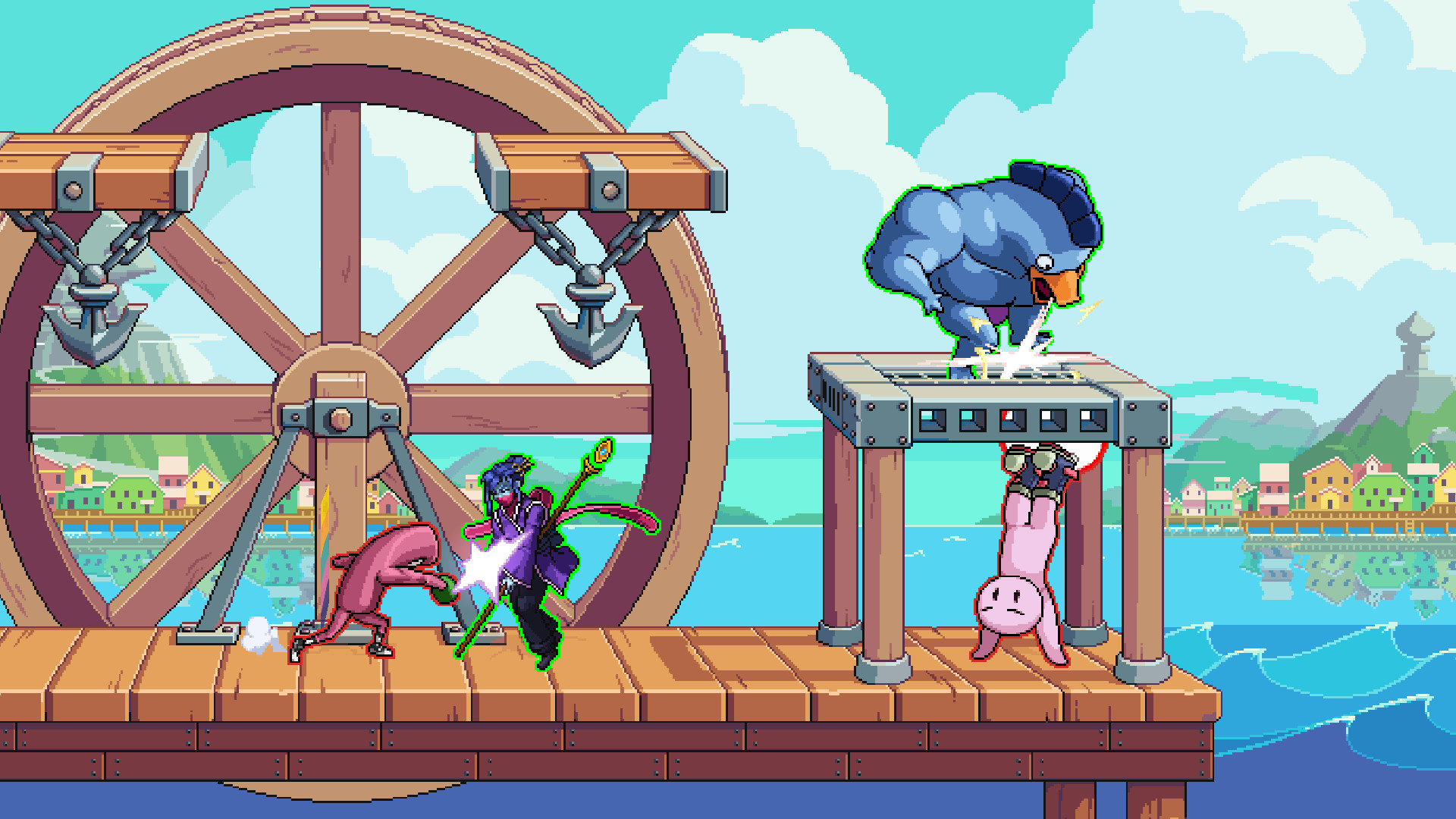 We've spared no detail or expense: the members of our playable cast feature full platform fighter movesets with no cut corners (that's around 80 custom high-resolution pixel art animations per character). To sweeten the deal, our assist mechanic allows you to mix up your strategy by calling upon the unique ability of a helper to aid you in battle with a unique attack or ability. Make sure to visit our Kickstarter page to check out our campaign video to see everything in action!
If that's not enough for you, we're also introducing FrayTools, the robust custom tool we're using to build the game itself! Using FrayTools, you can build your own characters, assists, and modes for Fraymakers using a program designed to make the experience as efficient, user-friendly and versatile as possible. Your options for new gameplay experiences are limited only by your imagination…or for the less creatively inclined, by your download speed.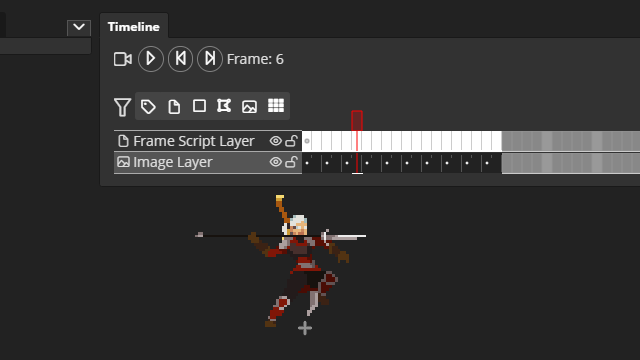 Let's bring Fraymakers to life together!