Attention!
As a special Super Smash Con promotion, Yeah Jam Fury: U, Me, Everybody! is on sale for the next 4 days at a scrumptious 45% off! Woot!

http://store.steampowered.com/app/633930/Yeah_Jam_Fury_U_Me_Everybody/
We're live! Day 0 of Super Smash Con has just begun!
https://www.twitch.tv/mcleodgaming
Also don't forget that we have some big reveals coming August 10th, 11th, and 12th! Tune in between 12pm and 2pm EST on those three days to catch them live!
Enjoy the show!
It's almost here! Super Smash Flash 2 makes yet another public appearance at Super Smash Con 2018 this weekend!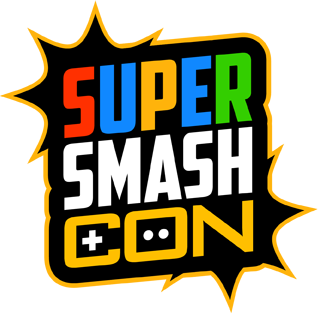 August 9-12, 2018
Chantilly, VA
Streaming all day each day!
We're excited to announce that this year the SSF2 Beta team has multiple reveals in store for you! Tune in to our Twitch channel between 12pm and 2pm EST on August 10th, 11th, and 12th to witness the hype live, or come by our booth in person if you're able to attend the event. We also have several other surprises lined up, so it can't hurt to hop on stream at any point this weekend for more special treats.
Also for the first time ever there will be merch for sale at our booth! Stop by our booth to purchase exclusive MG T-Shirts and custom artwork by some of your favorite SSF2 artists!
Additionally we do plan to run another tournament at our booth, so if you're at the con make sure to come see us ASAP to sign up. Details about the tournament will follow, but please try to sign up by noon on Saturday to guarantee yourself a spot.
Stay tuned for more info as the con approaches!
Heads up! We've just released bug fix patch v1.1.0.1 that addresses some of the critical issues that have popped up in v1.1. The most notable fixes are the following:
Private rooms now work properly in online mode and are indicated by a dedicated column
Prompts to join online rooms are now suppressed once the room is filled
Online mode replays have been fixed
Arena mode replays are now functional
Linux build is now available for download
Browser users can head right over to the SSF2 page to play. Otherwise you'll receive it via the auto-updater, or you can grab it directly from our downloads page.
As always, for more detailed notes you can check out our full changelog.
Have fun!
If you haven't caught wind yet, we snuck a special addition to our v1.1 update – Pichu joins the fray! Check out the video below to learn about the cute and cuddly, and now viable, electric mouse!

Now if you could just figure out how to unlock him…
Older posts
Newer posts