You may have already noticed the banner on the forums today stating that the forums will be closed on April 30th. Sadly the news is true (and no, it's unrelated to coronavirus). Unfortunately the software that the forums run on is no longer healthily maintained, and it hasn't been for some time. In the interest of user safety and reducing the amount of maintenance required to keep them online, the executive decision has been made that it's time to say goodbye to the beloved MG forums at the end of April. As much as it pains us to have to do this, activity on the forums was already at an all-time low with the evolution of other social media platforms like Discord, Facebook, Twitter, YouTube etc. We encourage you to like/follow/subscribe to MG on our other social platforms in order to keep up with the community.
Rest assured, as far as everything else is concerned it will be business as usual at McLeodGaming moving forward!
And don't forget that we have an official Discord:
https://discord.gg/mcleodgaming
What will happen to all of the content? That's a lot of history!
We plan to convert all the forum content into a read-only format for preservation purposes. This may take some time so it may not be available immediately after closing, but in the interim the forums will be put into maintenance mode until the conversion is completed. (Who knows, while we're at it maybe we'll also revive a read-only archive of the original MG forum archives for nostalgia?)
Will there ever be a replacement?
Not in the immediate future, but we'll see. The forums were not nearly as heavily used as our other social accounts, so replacing them may not be worth the time and effort to manage them. However as MG continues to grow and our needs change, there may be other ways to connect with fellow MG fans introduced some day.
In the meantime please savor these last few weeks of forum activity. The MG Forums had a truly good run (12 years to be exact, nearly 15 if you count the OG forums!), so let's take this time to celebrate their legacy!
We've noticed things with SSF2's online mode have been a bit rough at the start, but we've been working on it! We think we found a workaround on MGN that should improve stability today. Things aren't quite running full speed yet but we're working on optimizing it as much as possible to maximize performance.
We'll keep you posted on when that work is done!
SSF2 v1.2 Launch + New Website!
SSF2 Beta v1.2 has just launched today, along with a new dedicated website!
https://www.supersmashflash.com/play/ssf2/
This website will be the new permanent home for all things Super Smash Flash. While SSF2 will still be available on MG to play and download for some time to come, the goal is to gradually transition SSF2 content over the new site so fans can get the devs' undivided attention. Over time MG will become more of a hub as we begin to expand, but you'll still be able to find SSF2 here for the foreseeable future.
Anyway, now for brief highlights from v.1.2:
Simon, Krystal, Rayman, Ryu, Lucario, and Waluigi added as playable characters
Kirby, Ness, and Sora have been fully resprited
Re-introduced the Smash Ball
Over 150 true palette swap costumes added
Revamped Menu UI
Blood Sword, Poison Bomb, Screw Attack, and Trophy Stand items added
Projectile priority/clank issues have been addressed
Miscellaneous bug fixes and balancing
Lots more! (Click here for the full changelog)
Please note as we mentioned in our last post there will still be a small handful of final smashes missing from this patch. But in case you missed the news, starting in March you'll be getting updates every 2 months with our new Rotation Release Cycle! So fear not, with regular updates we'll be able to address those concerns in no time (with a few surprises along the way!)
Introducing MG Insiders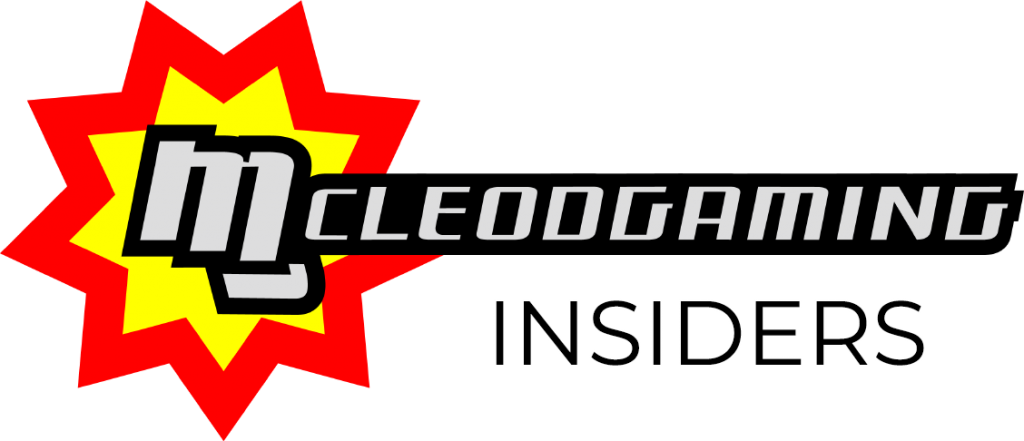 Also with this release comes the debut of McLeodGaming Insiders (or "MG Insiders" for short), our new mailing list dedicated to all things MG! From this free email subscription you'll be able to read special MG announcements right in your inbox, in addition to getting exclusive inside information about things before the general public.
To kick off the commencement of MG Insiders, we're running a special promotion where subscribers will receive access to SSF2 patches a day before the general public for a limited time! If you're interested, go ahead and follow the link below to sign-up!
https://mgn.mcleodgaming.com/insiders
Also, a bonus video. Here's every Final Smash in the new update!
The MG Store just received a refresh just in time for the holiday season! All of the products across the board have been updated with the newer MG branding, not to mention a few new products and styles have been added as well.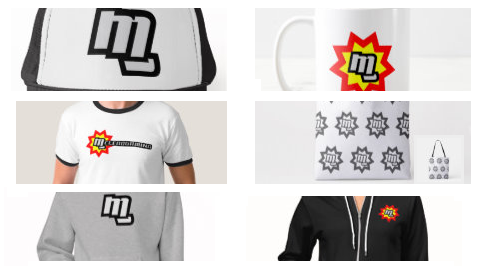 Click on the image above or follow the link below to see more!
This weekend was a big one for SSF2 fans. Check out the 3 character reveals done at Super Smash Con 2019 below.
Older posts
Newer posts